Welcome – BimmerSoftware.com Pre-Tested K+DCAN Cables
Currently our cables are out of stock!
Our pre-tested FTDI based K+DCAN Cables are ready to go! Each cable is tested on both K-Line and DCAN vehicles before shipping. Guaranteed to work upon arrival.
We ship within 24-48 hours dependent on order volumes each day, excluding weekends. We ship via USPS Priority (1-3 days in the U.S.) for quick delivery.
We are astonished by how many people get swindled by bad cables! That's how we got into this service in the first place. See the bottom of this page for a photo of our cable internals.
We are now offering Micro USB 2.0 On-The-Go (OTG) cables to simplify the process of getting setup with the MHD Android App for N54 and N55 engines! Add an OTG cable to your order for just $5.
These cables can be used with our BMWFlash and BMWLogger software as well as the factory INPA/DIS tools. For extended BMWLogger datalogging features you will still need a license. You can order the cable and software in a bundle directly from the BMWLogger product page.
If you're an international customer, including Canada, please be prepared to wait through customs delays for the shipment to arrive. Customs delays have been very heavy as of late. Your customs agencies have sole discretion as to how long shipments are delayed once they leave the U.S. We have absolutely no control of these shipments once they leave the country.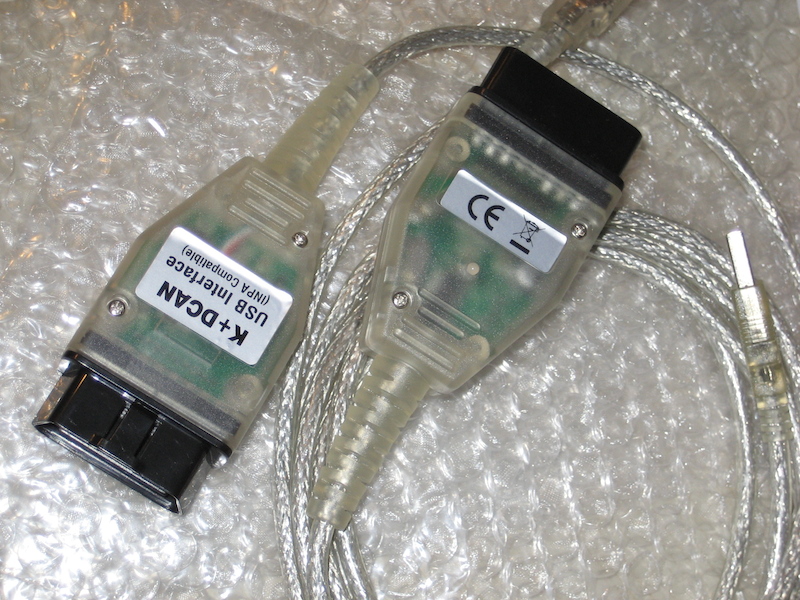 Our Cable: